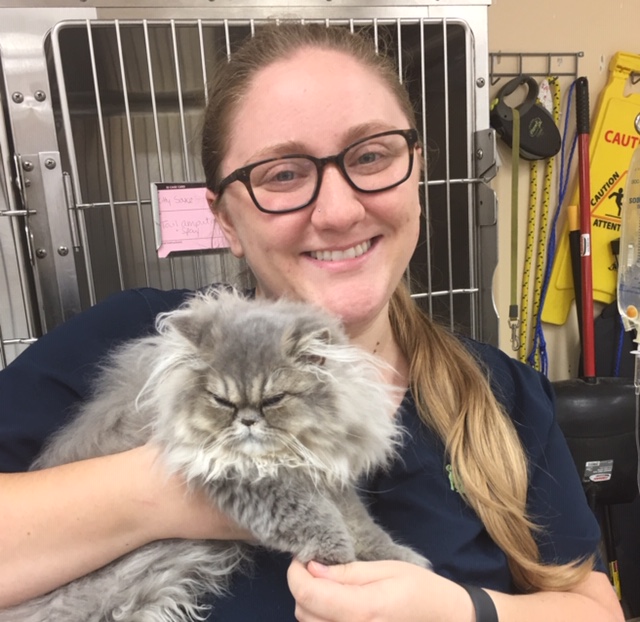 Ariel Tucker, Office Manager
Ariel started here at the Plattsburgh Animal Hospital in 2015 as a Pet Care Coordinator and quickly grew to be loved by the staff and clientele. Her outgoing personality and great customer service skills make her an amazing asset to the hospital and a favorite of our clients. Ariel plays an important role in making sure daily operations run smoothly.

When Ariel isn't at work she enjoys spending her free time with family and her two fur babies 'Carl & Ben'.